Science journalism is a dream career for many people with a passion for science and flair for writing. For ANU graduate Ellen Phiddian, that dream is now a reality. 
Ellen is a science journalist for the highly-respected Cosmos magazine. When asked how she landed the role, her answer is almost apologetically simple. "They advertised a job for a science journalist," she says, "and I applied for it!" 
Of course, there's a bit more to it than that, so Ellen talks us through exactly how she got her foot in the door of such a competitive industry. 
Ellen says her career path started with a Bachelor of Science (Advanced) at the Australian National University, majoring in chemistry and science communication. She then completed a specialised Master of Science Communication Outreach at the Australian National Centre for the Public Awareness of Science, also at ANU. 
Studying science communication wasn't what Ellen expected at first. 
"I thought it would be tips on giving presentations and tips on writing. And you do learn that, but there's also so much more – and more interesting – work around how scientists interact with non-scientists. All of that research I thought was just fascinating." 
Her studies kicked up a notch when she joined the Questacon Science Circus as part of her Masters degree, touring Australia to present hundreds of science shows. 
"It was the most fun I've had in a single year – ever. And tremendously useful for job-related skills. You get very, very good at public speaking because it was so regular and we did so much of it. That's something I think I'll be using for a long time." 
After she graduated, Ellen put those skills to the test as a STEM Outreach Communications Officer for Flinders University. 
"I came into that job knowing how to run an event, and how to talk to a group of students, knowing how to get them interested," she says.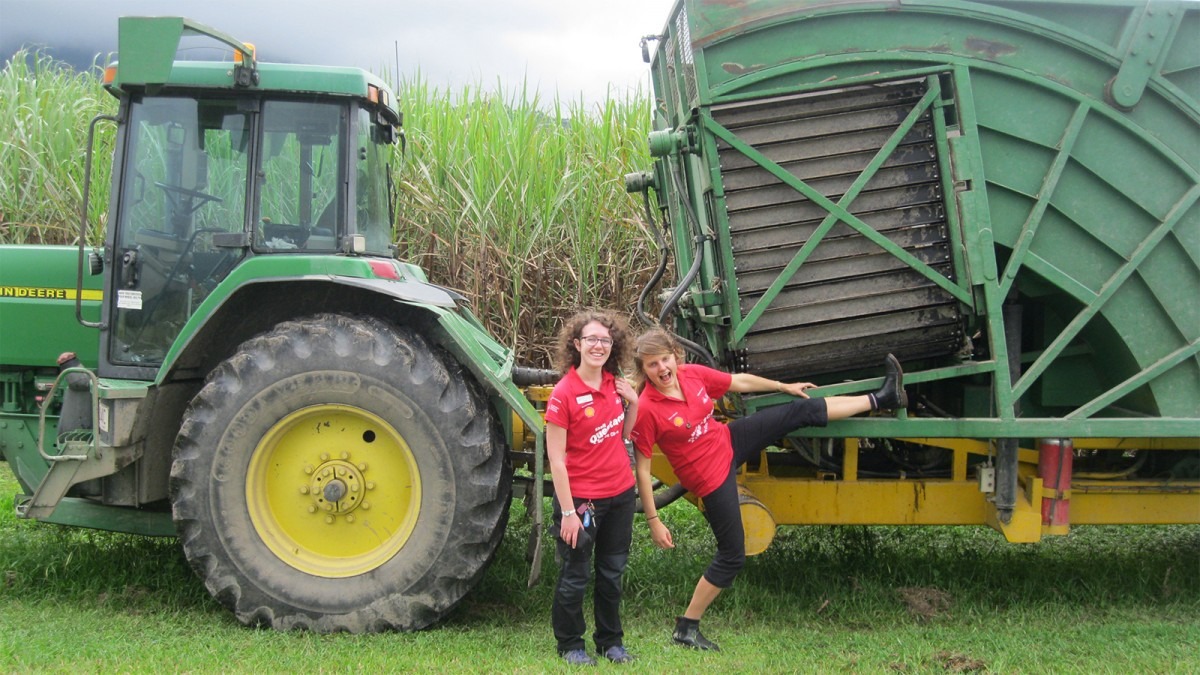 Ellen was still working in her outreach role when the COVID-19 pandemic hit. While the chaos of the pandemic disrupted science communication outreach events and activities, it also put science communicators into the spotlight. 
"People suddenly wanted much more accurate information about a range of different science topics, and fast," Ellen says. 
She cites vaccine-related communication as an example. 
"Since the pandemic, there have been so many good articles and explainers on how to get people who are hesitant to consider a vaccine, and who to get them to talk to, and I feel like that conversation has shifted really effectively. That's the work of good science communicators." 
As for how she eventually landed a job as a science writer? Ellen admits she didn't feel "super qualified" when she applied, but she did it anyway. 
She had read and reviewed "a lot" of science books for Adelaide-based The Advertiser prior to applying and she thinks being able to point to those published reviews gave her an edge. 
"Read as much as you can if you're interested in science writing," she advises. "You need to know what's going on and where you're going with it. And try to write as much as you can: enter writing competitions, write for student newspapers, online blogs, all of it. Take every opportunity to try and get your byline out there." 
It's all worth it, Ellen says, leading to rewarding work with tangible impacts.  
"Hearing someone say, 'This helps me understand how vaccines work', and that sort of thing, makes it very clear why we are doing this work," she says. "It gives the job a very clear purpose." 
If you want to tell stories to fight vaccine hesitancy, chronicle the climate crisis or inspire the next generation of scientists, see how a Master of Science Communication or a Master of Science Communication Outreach can help kickstart your career.
Header image credit: George Milton / Pexels