The science of Shiraz: soil sampling with the Environmental Science Field School
As part of the Environmental Science Field School offered by the Fenner School of Environment and Society at ANU, we recently went to the Clonakilla vineyard in Murrumbateman.
By conducting soil sample tests in a range of sites across a single vineyard, we participated in real-world consultancy.
After collecting data, we developed a picture of what soils made the best wines. The highest grade wine from this vineyard has won awards and consistently sells for about $100 per bottle. A lower grade is produced in the same vineyard and sells for about $35 per bottle. Our soil samples were seeking to answer why this difference in quality occurs.
What were we looking for? The hypothesis for the high-quality wine is that there is a special component of soil called parna - not to be confused with chicken parma! This parna is dust-like and is believed to have drifted over from central Australia, settling in the Murrumbateman region. Once this parna moves down into the deeper layers of soil, it can help to maintain water. This good filtration can mean that the vine roots are not as susceptible to changes in the water table.
Manipulating the soil to measure texture at different layers reminded me of when I was a kid making mud pies. After rolling the soil for a while, we were looking for whether the soil ball was getting denser and resembling a plastic consistency: this can help to indicate the presence of parna.
After braving the wind and rain all day while conducting our soil tests, in the afternoon we enjoyed some wine tasting. Based on our sample sites and the different wine varieties harvested from the vineyard in the previous season, we were able to compare scent and taste. It was incredible to have seen one factor of viticulture—what was happening underground—and relate that to the different grades of wine our palettes were experiencing.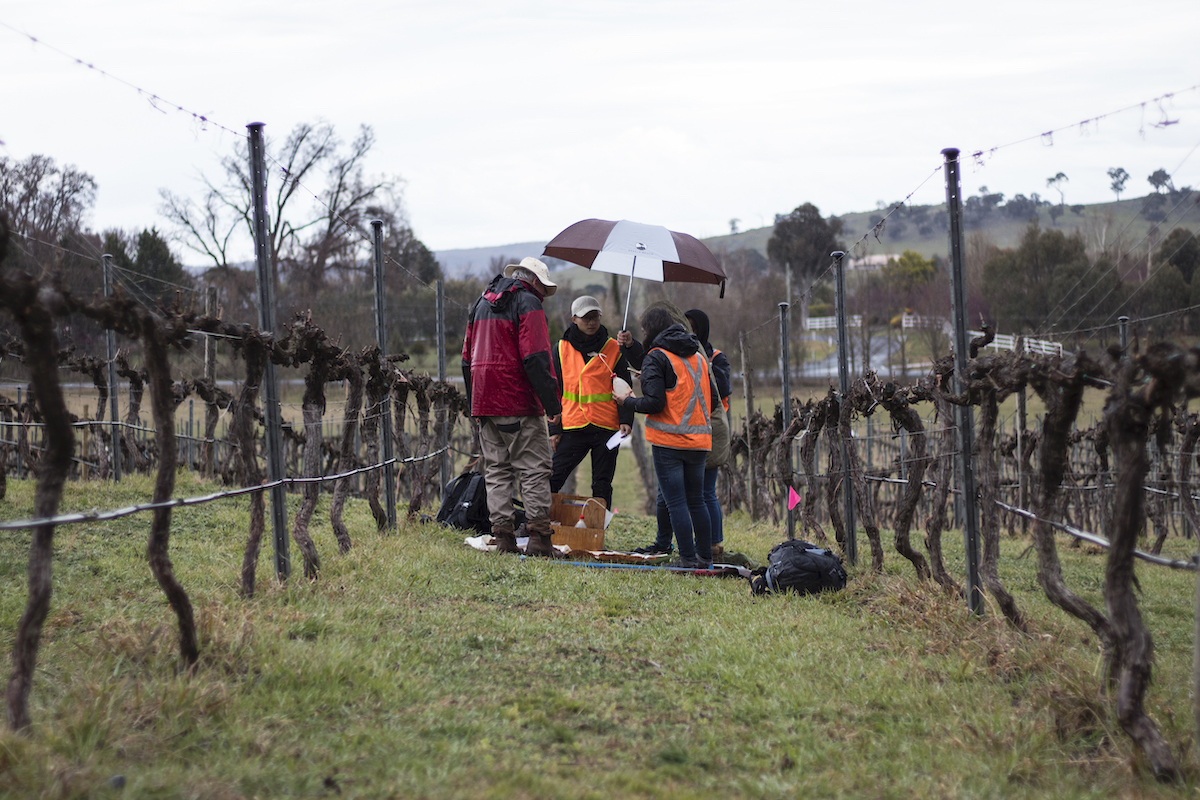 There is always more to learn and more factors to consider, but this one fieldtrip has already changed the way I see wine and its intimate connection to the landscape.
Cheers!