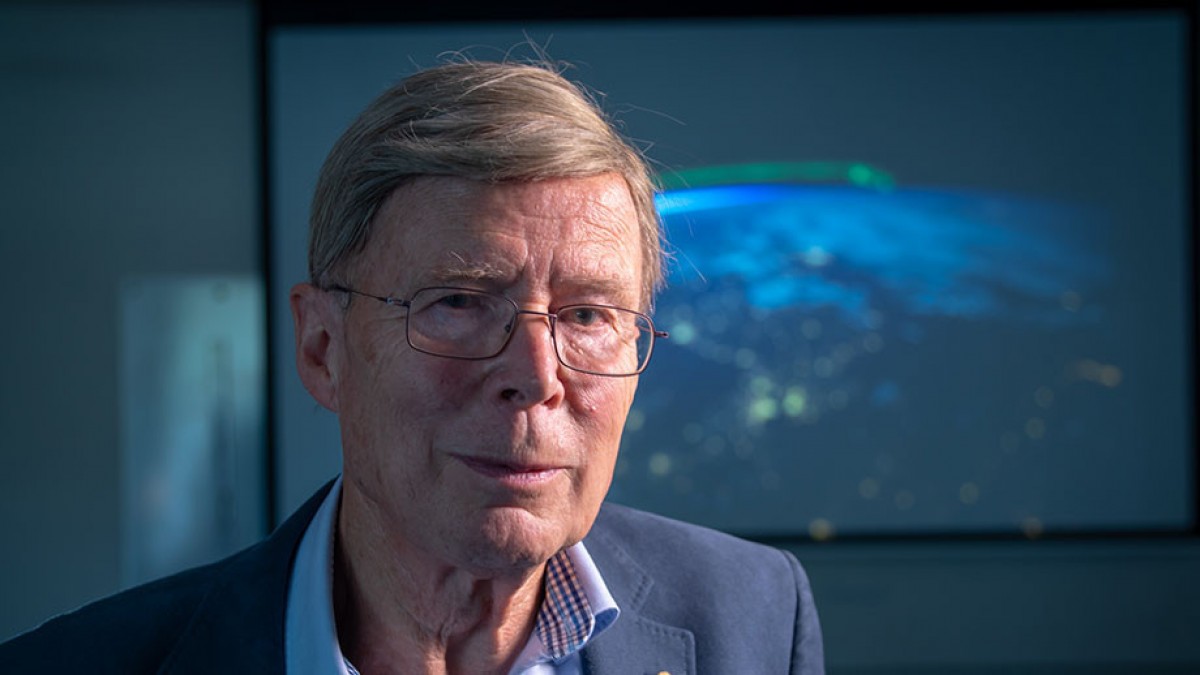 Professor Kurt Lambeck.
A leading ANU researcher who helped make GPS a tool we all use each day has been awarded the top gong in the Order of Australia.
Emeritus Professor Kurt Lambeck was one of five people appointed a Companion of the Order of Australia (AC) in the 2021 Queen's Birthday Honours.
Professor Lambeck - an internationally recognised scientist who won the Prime Minister's Prize for Science in 2018 - has spent decades researching the Earth and its remarkable changes over thousands of years.
His discoveries have helped plan space missions as well as making sure the family car can navigate safely and accurately.
Speaking to the Canberra Times about his award Professor Lambeck said he wasn't "going to jump over the moon".
"I'm too old for that," he said.
"I'm pleased about it. It's a recognition of a lot of work. I hope it will be seen as a recognition of the importance of science."
Professor Lambeck is one of seven current ANU staff recognised in this year's Queens Birthday Honours.
Other winners include the "top shelf" University Librarian, Roxanne Missingham, who was awarded a medal in the Order of Australia (OAM), recognising her service to library & information sciences.
"It's amazing to be getting an honour," she said.
"I feel very privileged to have been able to work in such a great profession. In particular, the work helping develop library teaching in the University of Yangon to bring the new generation of students to a digital world and the work here at ANU improving services for students has been so rewarding.
"And of course I work with a great bunch of folks!"
Other ANU winners in this year's awards include:
Emeritus Professor Jim Williams, who was appointed an Officer of the Order of Australia (AO) for his distinguished service to physical sciences, tertiary education and scientific organisations.
Professor Peter Yu, who was appointed a Member of the Order of Australia (AM) for his significant service to Indigenous culture and political organisations.
Emeritus Professor Toni Makkai who was named an AM for her significant service to tertiary education and to public administration.
Honorary Professor Jennifer Firman, who was appointed a AM in the Military Division for exceptional performance of duty in the filed of military medicine. 
Professor George Wilson, who received an AM for significant service to wildlife conservation, to veterinary science and to the community.
Distinguished Honorary Professor Diane Bell, who was awarded a medal in the Order of Australia for service to literature.
Dr Louise Baker, who was awarded an OAM for service to rural and remote medicine.
Former Deputy Vice-Chancellor for Research, Professor Lawrence Cram, received an AM for significant service to tertiary education, & to astronomy and astrophysics.